Eliana Cohen, Ph.D., C.Psych.
Dr. Eliana Cohen completed her Undergraduate Degree in Clinical Psychology at the Central University of Venezuela (UCV). She also completed the MA-PhD program in Clinical Counselling Psychology at York University.
While completing her Master's Degree, Dr. Eliana Cohen worked as an intern on an almost full-time basis at CAMH under the supervision of her graduate advisor, Dr. Harvey Brooker, who, at the time, was the Chief of Psychology of CAMH and a tenured professor at York University. During the same time frame, she rotated through various clinical units, completing consultative work, i.e., psychological assessments for patients on inpatient units, including the General Psychiatry Unit, the Mood Disorders Unit, and the Anxiety Disorders Unit. While Dr. Cohen was under Dr. Brooker's supervision, she worked in collaboration with various psychiatrists, occupational therapists, and vocational counselors, assisting in the care of their patients by completing exhaustive diagnostic testing that covered functional, intellectual, psychological, and neuropsychological assessments for individuals in need of guidance in order to return to work.
Dr. Cohen completed research in childhood attachment and panic disorder with/without Agoraphobia, and participated for more than four years as a student representative on the Ethics Committee of the Ontario Psychological Association. At the time, the Ethics Committee, along with some consultants from across the province, helped develop the first Ethical Guidelines (of any profession) for Custody and Access Assessments.
Upon completion of her Master's Degree, Dr. Cohen gained full-time employment at the Toronto East General Hospital in the inpatient and outpatient crisis units, as well as the emergency department. In addition to her hospital work, she continued to conduct private work under the supervision of Dr. Brooker, completing a variety of psycho-legal assessments (neuropsychological and psychological) for issues of capacity at the request of the College of Physicians and Surgeons. At CAMH and in private practice, Dr. Cohen was also mentored by Mr. Isaac Smith, conducting independent medical assessments of a neuropsychological nature. She also worked with Dr. Ruth Berman, who was the former CEO of the Ontario Psychological Association, to complete psycho-vocational assessments of injured workers. Dr. Cohen also provided couples and individual therapy at two other private practices.
Over time, Dr. Cohen's work at Toronto East General evolved into a position in Neuropsychology/Neuroscience. In this post, she conducted consultations at the Psychogeriatric Unit and in Liaison Psychiatry, providing neuropsychological consultations to the various medical floors. In this capacity, Dr. Cohen's work and that of her supervisor involved providing differential diagnoses in cases of patients who were either acutely medically ill or psychiatrically disordered, thereby assisting the treating physicians with the medical and psychosocial management of the patient.
The Evolution of the Current Practice:
Following a decade at Toronto East General Hospital, Dr. Eliana Cohen set up her private practice on Bloor Street and mentored students for more than 20 years. Her interests at the time were in relationship counseling, couples counseling, and anxiety disorders. In these areas, her interest in brain functioning and neuroscience persisted and motivated every aspect of her therapeutic work.
As Dr. Cohen searched for effective and innovative solutions to help her patients, she broadened her knowledge base by accessing philosophy, business strategy, decision making science, and behavioural economy. Dr. Cohen completed a few business courses at Sloan Massachusetts Institute of Technology (MIT) with Harvard affiliated business psychologist Nick Tasler. During that time, Dr. Cohen completed her training in Mindsight (a new model coming out of UCLA that focuses on neuroplasticity and brain training), as well as more education in couple's therapy under the tutelage of Drs. John and Julie Gottman.
Finally, Dr. Cohen broadened her knowledge base by incorporating performance and sports psychology training into all aspects of her work. In essence, she uses the knowledge base that elite athletes can teach us, and applies it to executives or any clients striving to achieve their best, both in their personal and work lives. Dr. Cohen integrates performance psychology with strategy, emotional intelligence, relationship knowledge, and knowledge of neuroplasticity and the brain.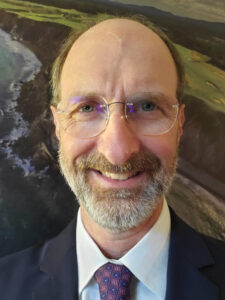 Michael Shpuniarsky, M.A., C. Psych. Assoc.
Registered with College of Psychologists of Ontario
Clinical, Counselling and School Psychology
Michael has over 35 years of experience providing psychological services. He has also been an ongoing recipient of psychotherapy during his career, which he finds valuable in promoting his personal and professional development.
In his practice, Michael favours client-centered approaches for providing support, coaching, consultation, counselling and psychotherapy. He endeavours to understand and respect your unique developmental and life experiences, cognitive profile and abilities, personality qualities, current life circumstances, needs, desires and goals. His clinical approaches are influenced by theory and practice in the areas of learning and behaviour, educational psychology, attachment, cognitive and emotional development, family systems, neuropsychology, psychodynamics, and trauma. He employs evidence-informed methods shaped by principles associated with mastery learning, rational emotive therapy, sensory-cogntive-affective behaviour therapy (SCABT), dialectical behaviour therapy (DBT), acceptance and commitment therapy (ACT), psychodynamic and object relations therapy, relationship- and emotion-focused therapy, and family systems therapy. You will be assisted to develop an improved understanding of yourself, your abilities, and your desired areas for change and growth. You will explore ways to work through or eliminate obstacles, and ways to maximize the use of your resources in promoting your development and achieving your goals. Therapeutic activities are designed to promote your self-awareness and the effective use of problem solving and coping strategies in order to enhance the regulation of your physiological states, emotion, thought, attention, concentration and impulses. You will learn to better understand your relationships with others, the experiences that shaped your character, and the factors that influence your reactions and responses to others and to events. Ultimately, you will learn to accept yourself as fully as possible, to take pride in yourself, and to take responsibility for your feelings, thoughts and behaviours. You will learn to be directed by, and to live according to, your values, beliefs and goals, while respecting the diversity of others.
Michael completed a bachelor's degree in psychology at the University of Windsor. His research activities focused on behaviour analysis, learning and memory. Graduate studies were undertaken at the University of Toronto, OISE, in the school and clinical psychology program. He trained in the areas of developmental psychology, psychopathology, educational psychology, assessment of personality and cognitve functioning, learning disabilites, counseling, psychotherapy, and consultation. He completed practicum placements in psychotherapy and in psychological assessment and consultation at the OISE Psychoeducational Clinic and the Toronto District School Board. He did an internship in neuropsychological assessment at the Toronto Catholic District School Board, and an internship in assessment and family systems therapy at Thistetown Regional Centre. Michael worked for 14 years in GTA schools assessing and counseling students and providing consultation to teachers, principals and parents. He worked 14 years at Centenary Health Centre's outpatient mental health clinic providing psychological assessments, counseling and psychotherapy for patients experiencing mental health difficulties, as well as providing consultation to the developmental assessment clinic, to the inpatient clinic, and to psychiatrists and social workers providing front line treatment. He worked 4 years at Thistletown and Radius Youth Services providing assessment and treatment to persons having experienced intrafamilial sexual abuse and trauma. Michael has worked in private practices in Toronto, Oakville and Barrie, providing assessments, counseling and psychotherapy to youth, adults, and families.
In his free time, Michael enjoys participating in fitness activities such as yoga, running, and cycling, sports such as golf, tennis and curling, and cultural events such as theatre, art shows and live music. He frets about playing guitar and worries that his word play has become overly abstruse.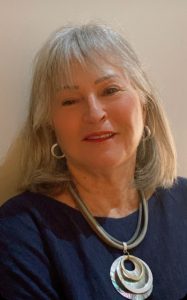 Elaine Lowe, M.Ed., RSW, RP
Elaine Lowe, M.Ed., RSW, RP is a social worker and registered psychotherapist in Toronto, Ontario. For over 20 years, she has worked as an advocate, educator, and therapist for both the for profit and nonprofit sectors. She specializes in traumatic brain injury, post-traumatic stress disorder, trauma, depression, and anxiety, as well as chronic pain and substance abuse
challenges. She has extensive experience working with individuals, families, and groups in order to improve their coping capacity and provide self-care and adaptive strategies to enhance their quality of life and reintegrate them into their communities. She is passionate about teaching resiliency through a variety of treatment modalities and utilizes various evidenced based practices to ensure solutions are realized.
She is a frequent presenter at conferences and seminars, and is qualified to provide evidence at personal injury trials. She has served on a variety of committees dedicated to improving the well being of individuals with brain, spinal cord, and orthopedic injuries. Elaine holds a Bachelor of Arts degree with specialization in family, race, and gender from York University, as well as a
Master of Education degree in counseling Psychology from The University of Toronto. She is a registered Social Worker with the Ontario College of Social Workers and a Registered Psychotherapist with the College of Registered Psychotherapists of Ontario. In addition, Ms Lowe is a member of The Ontario Association of Mental Health Professionals of Toronto and is certified by the Canadian Society of Medical Evaluators to perform medical legal assessments.